Copyright 2010 © Tri-City Industrial. All Rights Reserved.



Phone     509-554-6561

Fax          509-380-5789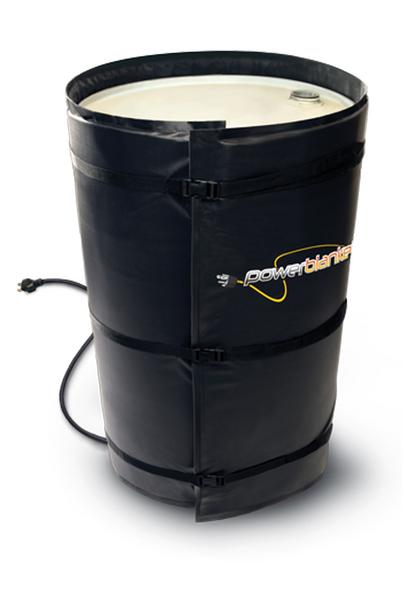 The Powerblanket® Drum and Bucket Warmer, with patented GreenHeat™ technology, protects product by maintaining desired temprature through an evenly heated area, thus reducing downtime. This keeps chemicals and other industrial materials within customer-defined temperature ranges, which means no overheating and burning of product. This product line fits 55, 30, and 15 gallon drums and 5 gallon buckets.

Powerblanket Drum and Bucket Warmers

BH05-RR 5gal Rapid Ramp 100°F (fixed) ±10°F 120V 60/120 Watts 0.50/1.00Amps

BH05-PRO 5gal Pro 160°F ±10°F w/ Adjustable Controller 120V 160 Watts 1.33 Amps

BH55-RR  55gal Rapid Ramp 100°F (fixed) ±10°F 120V 400/800 Watts 3.33/6.69 Amps

BH55-PRO  55gal Pro 160°F ±10°F w/ Adjustable Controller 120V 960 Watts 8.00 Amps

BH15-RR  15gal Rapid Ramp 100°F (fixed) ±10°F 120V 160/320 Watts 1.33/2.67 Amps

BH15-PRO  15gal Pro 160°F ±10°F w/ Adjustable Controller 120V 400Watts 3.33Amps

BH30-RR  30gal Rapid Ramp 100°F (fixed) ±10°F 120V 280/560 Watts 2.33/4.67 Amps

BH30-PRO  30gal Pro 160°F ±10°F w/ Adjustable Controller 120V 720 Watts 6.00 Amps








Email shannon@tricityindustrial.com   Phone 509-554-6561

Fax      509-380-5789